I was asked once again by Kevin Barrios (Art Director of
ANTIGRAVITY
) if I could provide some illustrations for a interview. This time, it was for
Mike IX Williams
, frontman of
EYEHATEGOD
, one of the early and most influential bands of what's now considered the "sludge" strain of metal music. It had been awhile since I'd listened to them, but to be fair, it had been a LONG while since they'd
put out an album
.
After a few flase starts, Kevin provided me with a few photos of the band from the archives. The main illustration is based off a live photo by
Gary LoVerde.

All illustrations are done in Adobe Illustrator CC with a Wacom Graphire 4 tablet.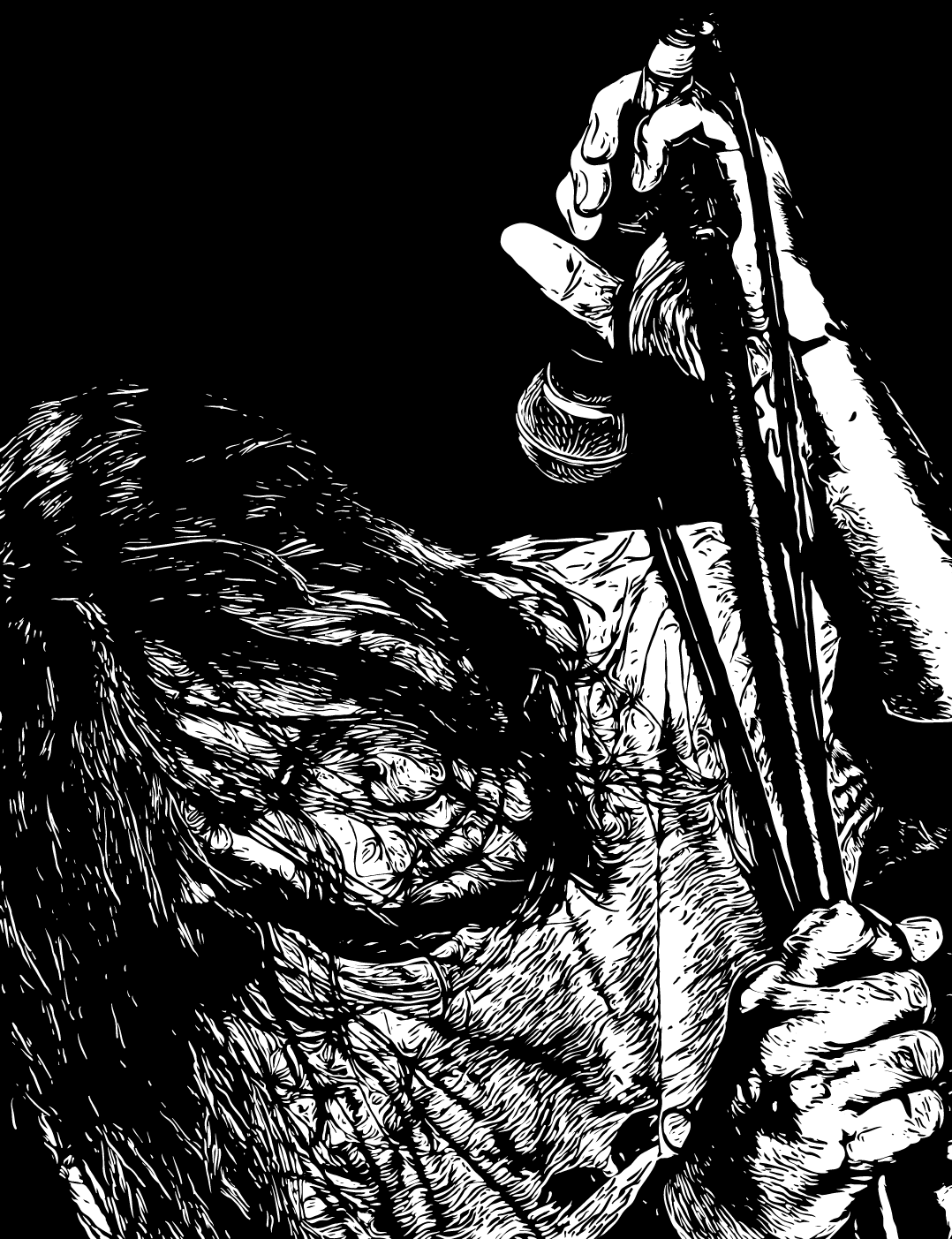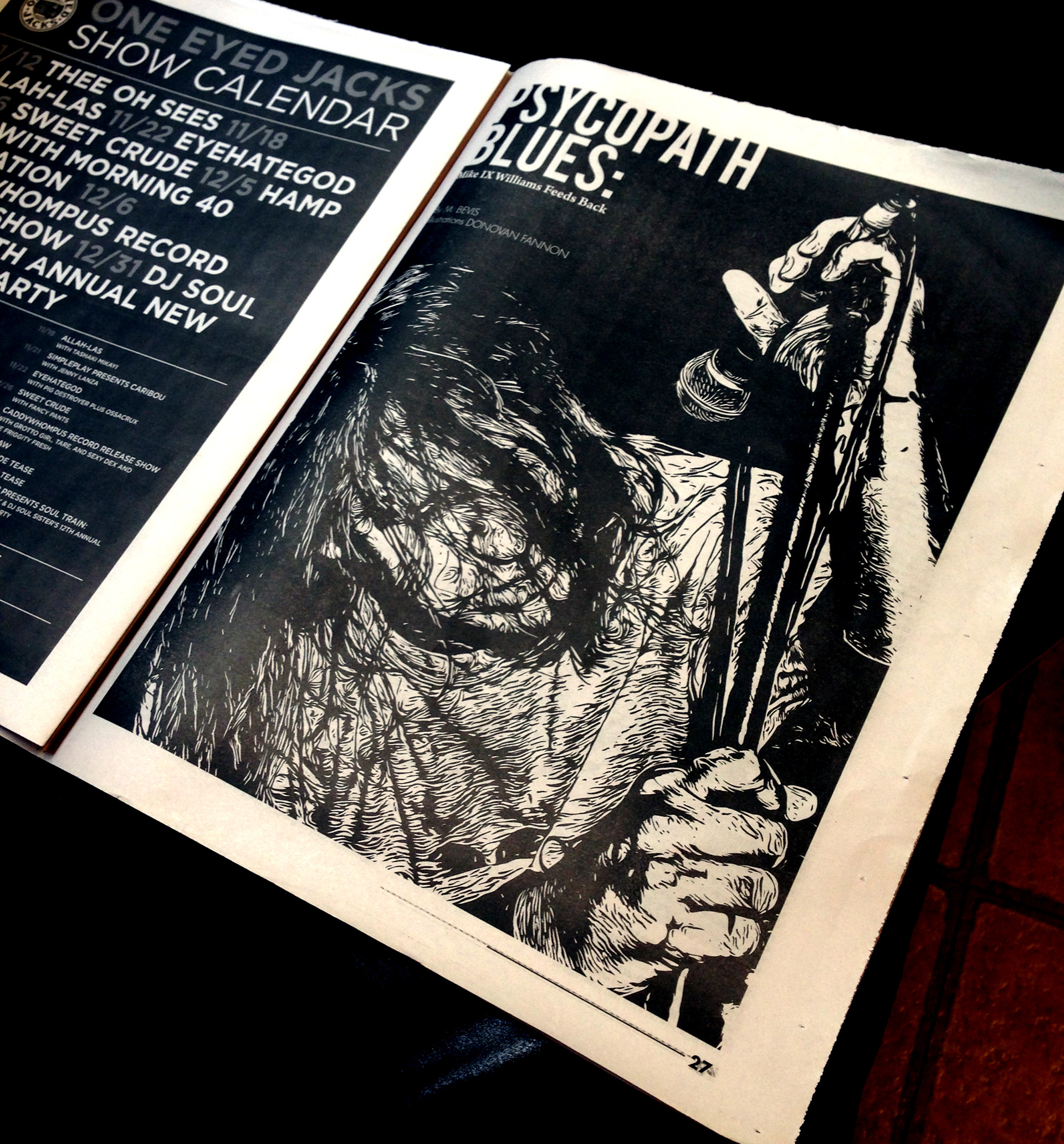 One of the quotes I was drawn to for visual stimuli was: "Back in those days, there was a division, where people with long hair who went to a punk show would get beaten up."
So I tried to illustrate this friction. In the final printed edition, (I'm guessing) the editor took out the "KICK HIS ASS" lettering out of the punk kid's shaven scalp. It's just as well. It works without it. I trust their judgement calls, which is also why I provide them with my .AI files instead of a flattened raster image. I know that's risky, but like I said... Trust is there.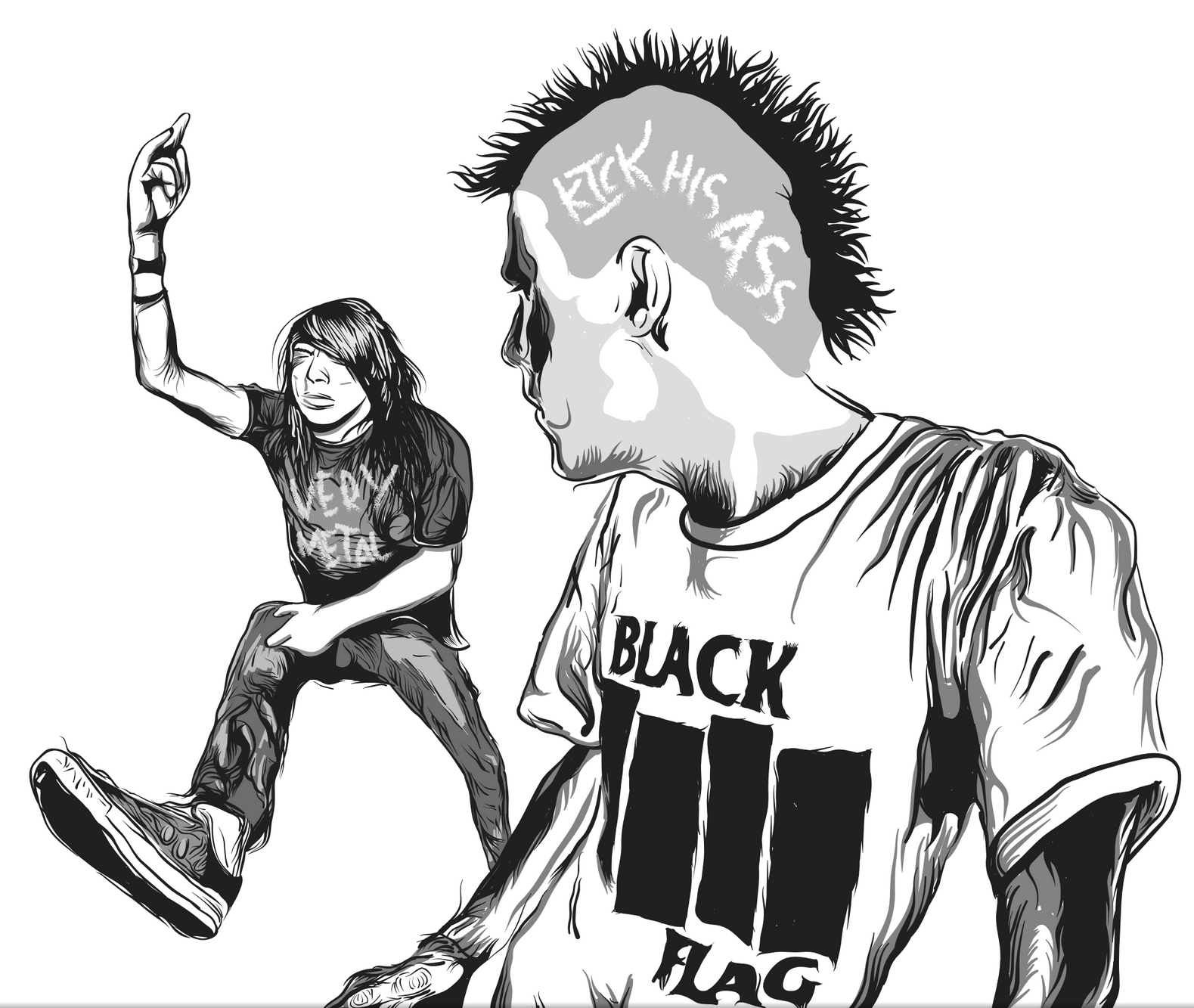 The bottle was something I'd been playing around with, but ran out of time, so I opted to leave it fairly sketchy. (Well, more sketchy than normal. I guess my current style feels pretty rough and imprecise.)
It's in reference to a lot of things, actually. Breaking bottles (at shows) is literally referenced in the interview, but it also represents a lot of themes in the interview, the music, and their live shows. Addiction, death, vice, rejection, violence, injury, fury, are all very present in EYEHATEGOD's music, and I thought the whiskey bottle breaking was a straightforward symbol of that.