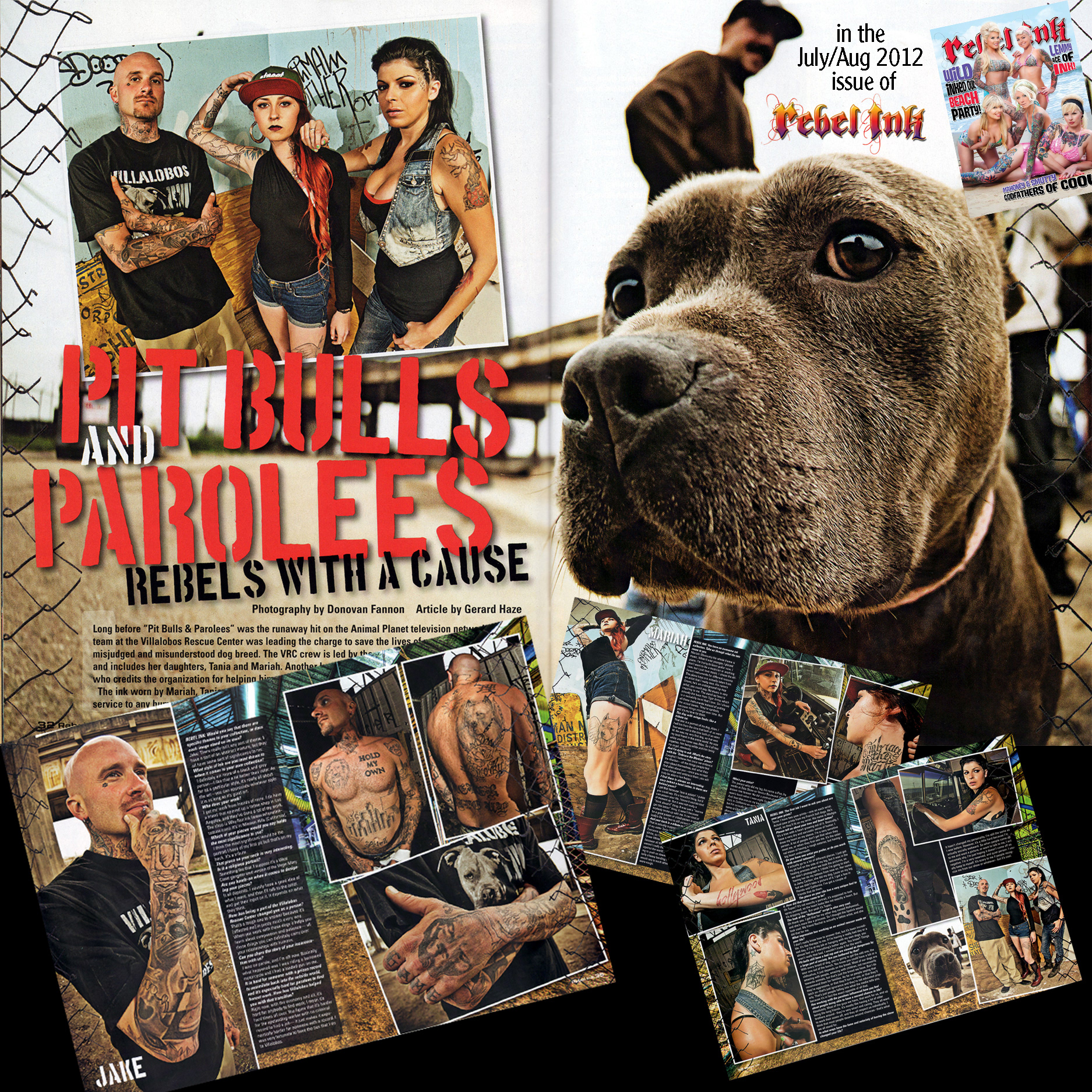 "Pitbulls & Parolees"
(Rebel Ink Magazine shoot)
Late February 2012... I had a great opportunity to shoot some of the cast of "Pitbulls & Parolees," a reality show on Animal Planet that centers around the
Villalobos Rescue Center
, a dog rescue run by Tia Torres "focusing on rehabilitation and rescue of the American Pit Bull Terrier dog, with help from the parolees who work and care for the dogs."
The client was
Rebel Ink Magazine
, who wanted to profile the cast in the context of their tattoos.
I'm a little sad certain shots didn't make the cut, but I enjoyed the shoot and meeting the cast. That pit bull in the big intro spread was so awesome and sweet, one of the most painless models I've ever worked with ;)