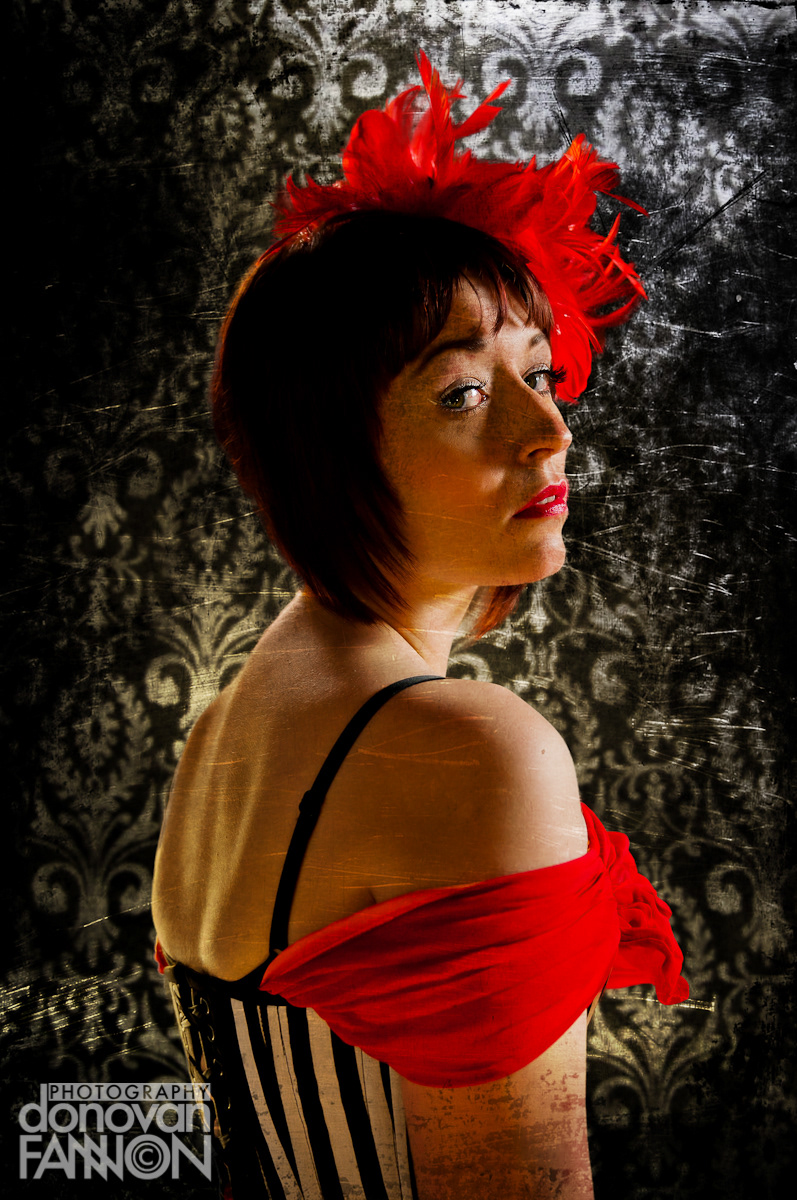 Zia is a friend that I'd been wanting to work with for a bit, and as fortune gave a smirking nod my way, my friend had a sister in town from Brooklyn that was a fantastic Hair/MUA (Christine Herbeck). Together with stylist Rebecca Penton, they improvised a fantastic outfit.
The location is actually a crumbling structure that once held New Orleans' 2nd oldest synagogue. It's now used as a storage space and an office/showroom for Rebecca's employer, Brasafire.
I brought a whole array of lighting, but the most simple solutions reigned on this day. One speedlight (SB-800) shot through a small umbrella on a stand was the only artificial light used. The afternoon sun beaming through those great windows did the heavy lifting... We also used a 8' piece of particle board that had a white veneer on one side... It had a lot of flex to it, so that became an enormous reflector for much of the day.